Formation of SDSA
Saints Disabled Supporters' Association (SDSA) was formally setup in September 2010 during a meeting with Southampton Football Club and 5 disabled supporters at St Mary's Stadium to discuss accessibility at the stadium. Following the meeting, a committee was formed, a constitution drawn up and a membership created. It was set up a not-for-profit community association.
Our Aims
For members to share a common interest in Southampton Football Club and to promote the welfare of Southampton supporters and in particular, disabled supporters, by the following means:
by promoting and encouraging the sharing of information and good practice in relation to disabled people attending football matches,
by representing and promoting the views of members to appropriate individuals and bodies to influence in a positive way future developments, awareness and access for disabled people
In short, we want to help ensure that the matchday experience for disabled fans is just like every other Saints fan.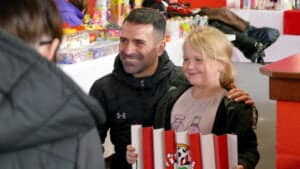 As a committee we meet monthly and on average every other month, we meet with the Disabled Liaison Officer from the football club to deal with any issues that remain unresolved during the previous period.  As a result, we have built strong links with the club to allow meaningful discussions and, hopefully resolution, when issues arise.
The committee would like to make Saints the best club for disabled supporters in the league, and so please let us know of any issues that you are experiencing, even if they are resolved, as there may be other members who could benefit.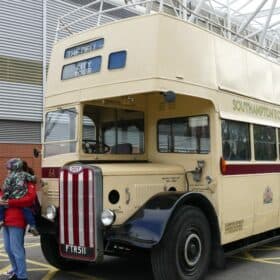 We would also like to hear of issues that you experience travelling to and attending away games and will take these up through the club.
Membership of the Association is free, and is open to anyone. Anyone under 16 can also become a member for free, but will not include a vote until they are 16.