Franny Benali MBE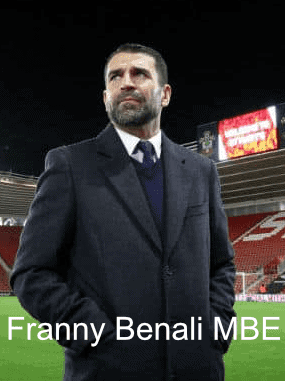 We are absolutely delighted to have Franny Benali, ex-Saints footballer, as an ambassador to the Saints Disabled Supporters Association (SDSA).
F
ranny represents everything the SDSA is striving to become. We want to be the association which helps disabled people maximise their match day experiences by liaising with Southampton Football club on access and equality issues.
SDSA Chairman, Andy Mather, said "We're delighted Franny has become an ambassador. He is a legend in these parts. He is one of the nicest guys you'd like to meet and he works extremely hard for people in the community, raises money for charities and promotes Southampton Football Club and we feel very privileged to have him on board"
Franny Benali commented: "Thank you for asking me to become an Ambassador for the SDSA, I'm very honoured to be offered the title"
View our other Ambassadors.