It is with huge excitement that we are able to announce that the Saints General Manager (Girls' & Women), Martina Heath, has agreed to become an ambassador for the Saints Disabled Supporters' Association (SDSA), to help us promote Diversity and Inclusion and to help raise our profile further within the Girls' and Women's football. programme.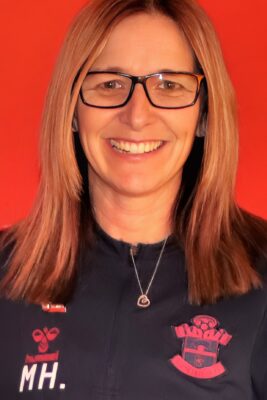 Before joining Saints in 2016, Martina was the Women, Girls' & Disability Football Development Officer at Hampshire FA for 4 years, and prior to that she was the Community Football Development Officer for Fareham Borough Council for 5 years.
Whilst at Fareham, the Power Chair football project Martina set up, was the winner of the "BBC Power of Sport Award" for the South East region.
As well as her employment background of working with disabled people, Martina has also supported her family members.
SDSA Chairman, Andy Mather, welcomed the news, saying "It is fantastic that Martina has agreed to join us as she has the background and experience to take the SDSA in a new direction. With Martina on board, we can look at the women's game and how we might help".
Martina commented "I am really excited to become an Ambassador for Saints Disabled Supporters' Association and to bring some of my knowledge and experience to help influence and promote opportunities for disabled people with the aim of inspiring our community 'The Southampton Way'.
View our other Ambassadors.