We were extremely saddened to hear of the passing of one of our valued members and supporters very recently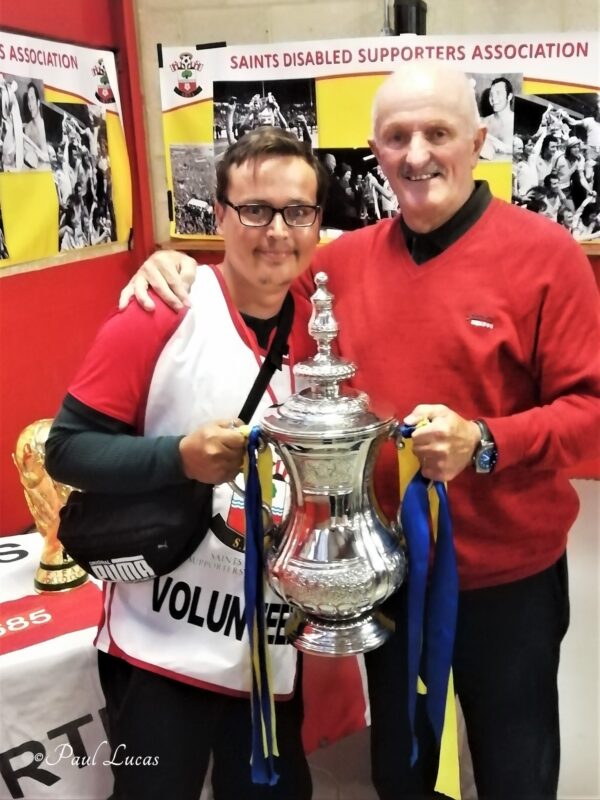 Spencer Senior, seen here on the left with 1976 FA Cup winning skipper Peter Rodrigues, was a big supporter of the SDSA, and often volunteered at the Open Days and bucket collections.
Spencer approached us in February 2018 to use one of the SDSA matchday tickets as he had suffered a stroke 12 months before and was unable to work and wanted to take his son George (then aged 7) to see Saints play at St Mary's.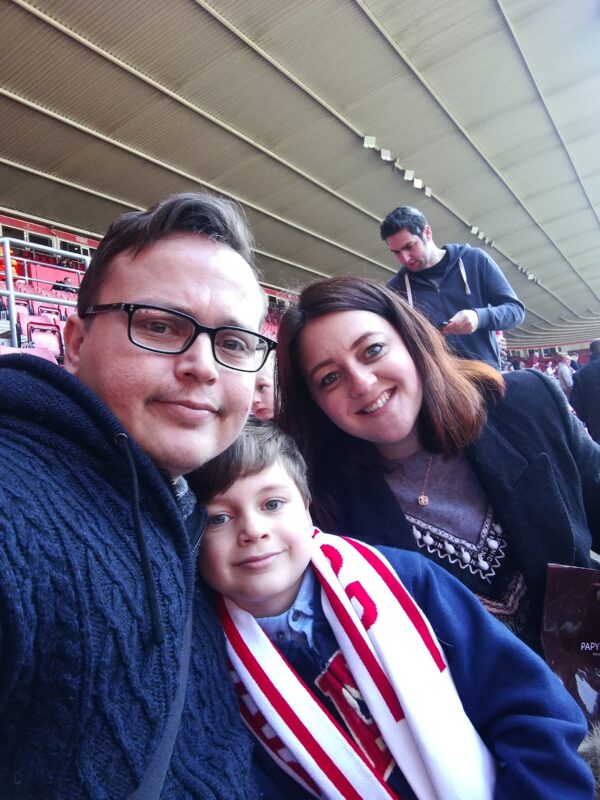 A short while later, Spencer, Clare (Spencer's wife), and George were offered a game which was gratefully accepted.
For the Senior family, it was a dream come true, especially for young George.
Spencer became an unofficial ambassador for the SDSA, and would help as much as possible, even though he didn't live locally.
More recently, Spencer's health had declined so couldn't offer as much help, but was still a huge supporter of us.
Spencer's passion and help will be greatly missed, and our thoughts are with Spencer's family and our condolences go out to them.
Spencer's family have chosen the SDSA to benefit from donations in lieu of flowers. If you wish to donate, please use this link.
R.I.P. Spencer