On 9 March 2020, football stopped in the Premier League due to the coronavirus outbreak and many of us really missed our regular trips to St Mary's.
In the late Summer of 2020, one of our members suggested to us that we could show our support to the players and staff, by creating a banner with pictures of supporters submitted to us with a small donation.
With pictures submitted and the banner produced, we handed it over at the Saints Staplewood training ground, a little later than hoped due to pandemic restrictions, to display over the main entrance of the Liebherr Pavilion.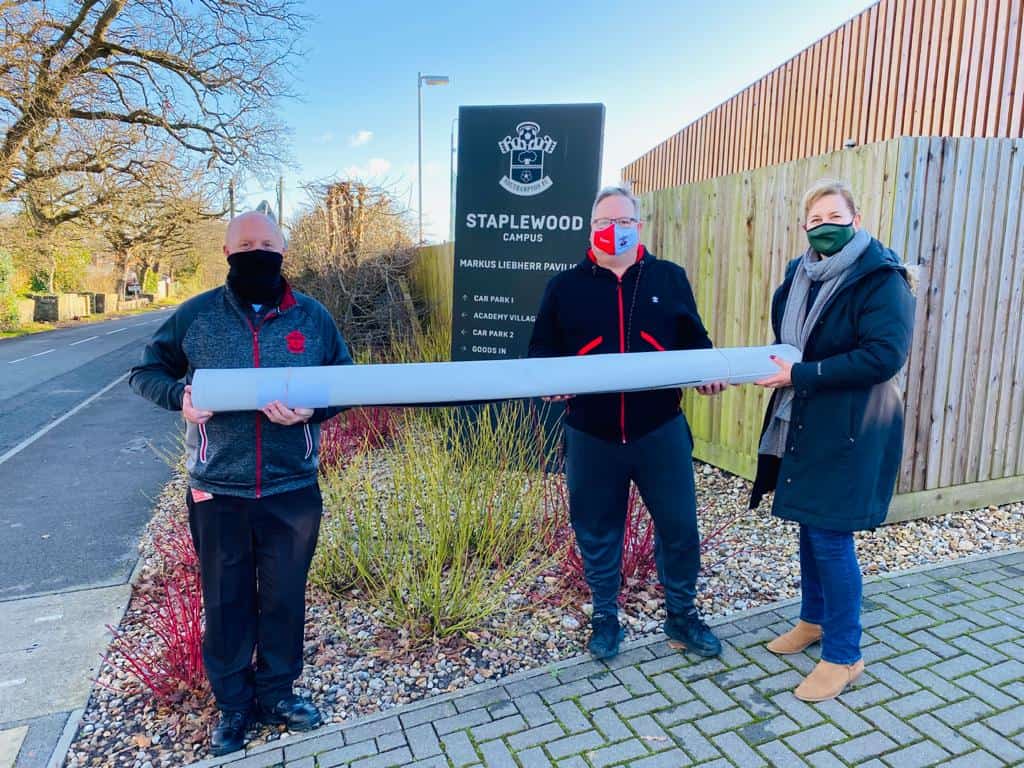 The banner was installed on 5th February 2021, and was planned to be in place for a few months, but was not taken down for over a year.
2 years later the COVID restrictions are a lot less, and most supporters have returned, but there are vulnerable supporters that haven't been back to see Saints play so the banner is still applicable.
Full story of the 'We Miss You' banner.