The Saints Disabled Supporters' Association attended the BBC Radio Solent Make a Difference awards 2023 ceremony held at St Mary's Stadium on the afternoon of 26th September 2023.
We were shortlisted in the Community Group category against the Gaslight Café in Sandown, Haven Lunch Club in Southampton, and Read Easy in Southampton.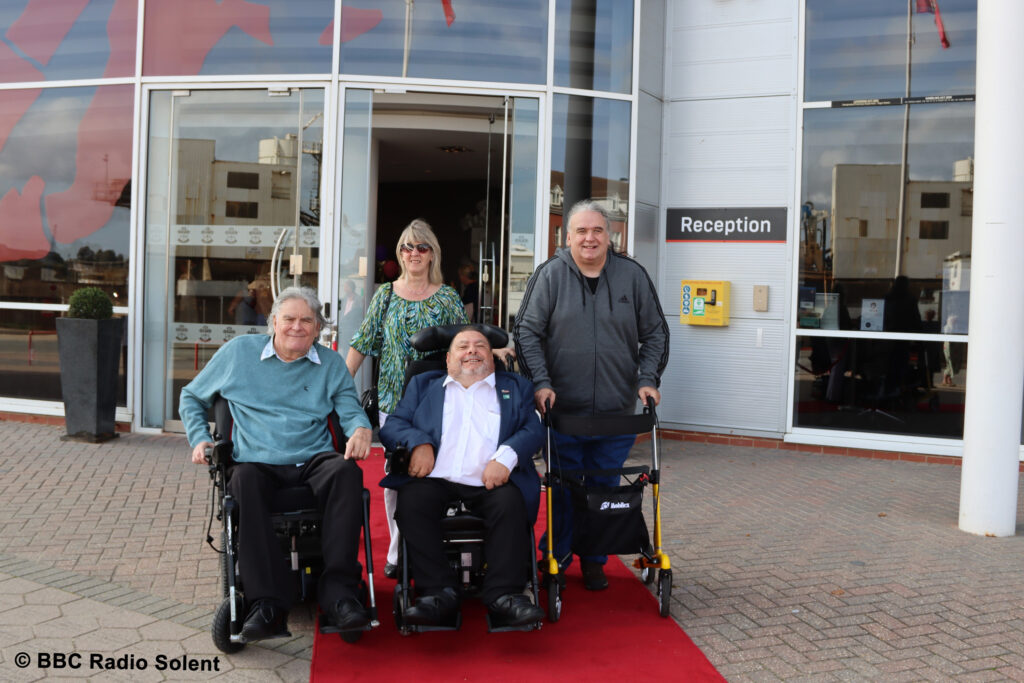 Representing the SDSA were our Chairman Andy Mather, Secretary Paul Lucas, committee member Angela Lucas, and ex-committee, and vice-chairman for 10 years, Mark Harpur.
After the obligatory picture on the red carpet, the group headed up to the award venue.
The SDSA were on table 13 (not a good sign) with fellow shortlisted group, Read Easy, and Radio Solent presenter Alex Dyke.
SDSA Ambassador, Franny Benali, came and said hello. Franny was the judge on a different category.
After everyone was seated, the food was served. It was an afternoon tea of sandwiches, cakes, scones (with cream and jam), and of course tea.
As the sandwiches and cakes were being finished, there was entertainment from the Pompey Pluckers, a ukulele group. Pompey in St Mary's? Who allowed that?
Then the main event started.
We were in the second category to be awarded, and after introductory videos of each of the 4 shortlisted groups, it was time to announce the winner.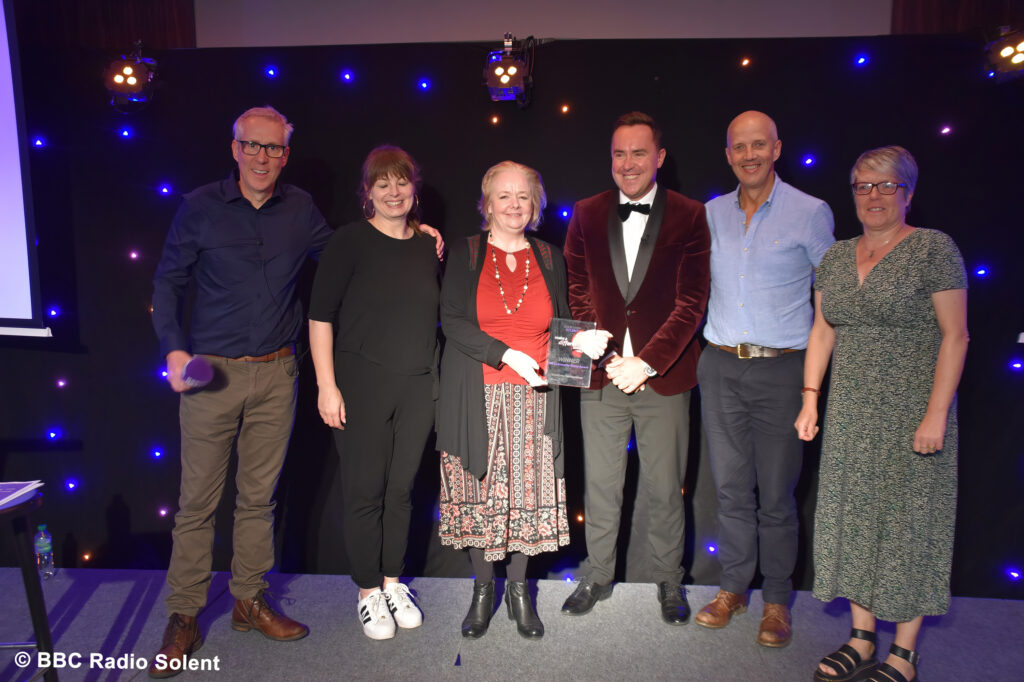 Was the fact that we were on table 13 a bad sign? Was the fact that there was a ramp to the stage a good sign? We were about to find out.
Table 13 was lucky, but not for the SDSA, as our table companions Read Easy won. We had the expected "look as if you are pleased for the winners" smile while applauding Read Easy when they were handed their award.
Seriously, congratulations Read Easy from the SDSA.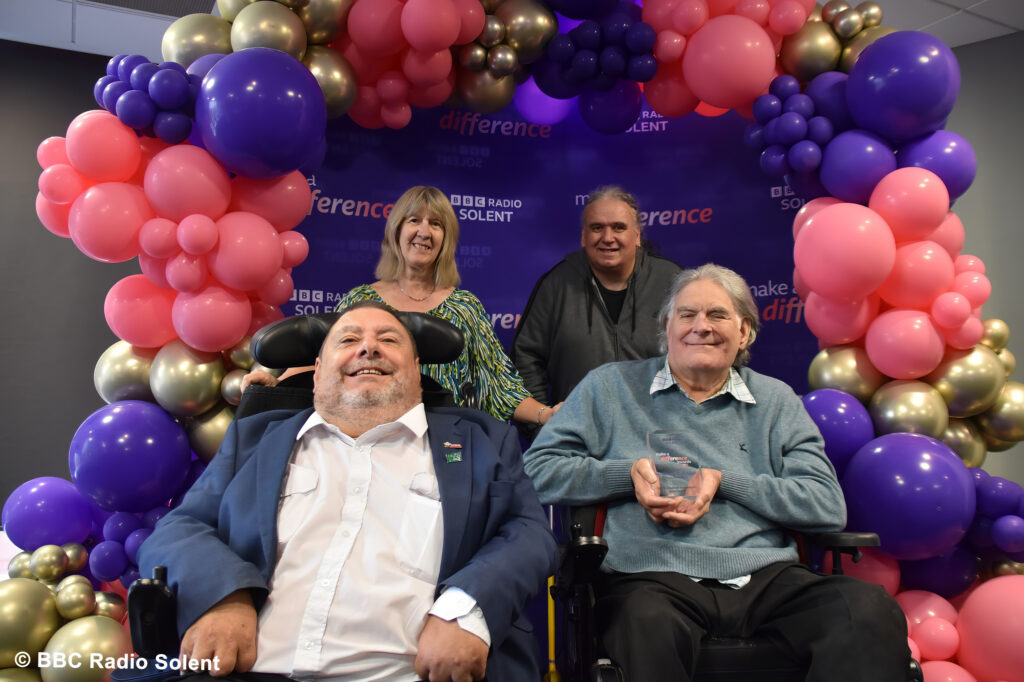 After the rest of the categories had been awarded, there were photo opportunities under a large balloon arch, with the "Highly Commended" award, that all shortlisted groups and individuals that didn't win received.
The SDSA didn't win (is it too late to go to VAR, Verdict of Award Review?), but the fact that we were nominated and subsequently shortlisted, is an indication that the work that we do does make a difference to Saints disabled supporters and other people we help, and we will continue to try and make a difference in the future.
A video has been created to show a brief overview of what happened. You can view the video below.
Thank you to everyone that helped us be worthy of a nomination for the BBC Radio Solent Make a Difference awards 2023.